ISSUES WITH PAYMENT, POINT-OF-SALE, or OPERATIONS-CONNECTED VENDORS?
How long will a bad vendor keep you in their clutches?
Did a prior operations manager or a board member make a bad deal for a kickback?
Are vendors overpromising and underdelivering?
Are vendors handing you off to subcontracted, outside, or non-OEM partners?
Did that "Value-add" go "Value-bad" suddenly?
DATANOW HELPS YOU FIND THE RIGHT VENDORS ASAP
FRICTION WITHIN / BETWEEN YOUR TEAMS?
Employee team-building exercises not working?
Do not let a bad situation get worse.
Datanow can provide an objective, reasonable solution.
BUSINESS LOGIC DEVELOPMENT WHICH MATCHES YOUR REAL-LIFE OPERATIONAL PROCESSES
Datanow builds the concise business logic necessary for each department to run smoothly.
The modular strategy Datanow uses will clear the path for stakeholders to make significant strides within their department.
There is no need to keep bad policies, ineffective practices, and time-wasting procedures in place when Datanow can fix it NOW…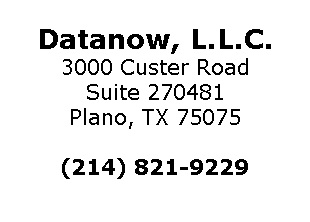 CONTACT