Datanow provides Auditing for:
Operations / Back office systems
Sanitized data
Payment card systems
Data Recovery
App Development
Call Center
Title Companies
Document Archival
Electronic Devices
Security Systems
Confirming field viewability criteria in forms
Any product or service where you need to confirm the work is being performed to your standards.
Any system where metrics and auditing need to be validated.
Any scenario where you need verification and / or monitoring system(s) put into place.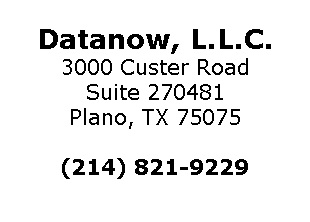 CONTACT