Everyone involved in your project should be EFFECTIVE and ACCOUNTABLE
DATANOW HELPS KEEP VENDORS IN CHECK
The business model for accessing the resources you need to solve business problems is broken.
Due to the many layers of most technology firms, the salesperson is not always the best gatekeeper, and will dictate whether you succeed or not.
How much of your time will tech vendors squander before you get what you want?
How long will a bad vendor take you down the wrong solution path before you figure it out?
How much money will be wasted on software licenses and billable hours and inefficient processes because the chosen solution architecture is wrong?
App development team wrangler
Vendor management
Cloud Security checker
Actionable idea implementation
Data management
Hybrid deployments
Hardware prototyping
DevOps coordination
Trading system implementation
Back office management
DATANOW can stop the madness…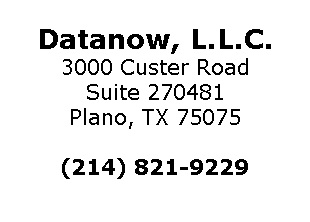 CONTACT